With only small rent increases, your cash flow can rise 20-50%. Learn how to successfully achieve these small rent increases.
Also, learn what to never say to your tenant. It's a mistake that I made.
Make gradual rent raises and provide justification for the increase.
Florida's surging net in-migration provides tons of rent-paying tenants. The numbers work here for out-of-state investors.
Learn more & get properties at www.GetRichEducation.com/CentralFlorida
These new construction SFRs are often $200K. Investors must come in all-cash and do a cash-out refinance later. 
This BRRR is: Buy, Rent, Refinance, Repeat. (No rehab.)
Rent-to-price ratios are near 0.8%. Insurance premiums are often extremely low on these brand new builds.
Renter demand is astounding. There are more than 1,000 tenants on waiting lists for these new-build Florida SFRs on quarter-acre infill lots.
Get started with new construction Florida income property at: www.GetRichEducation.com/CentralFlorida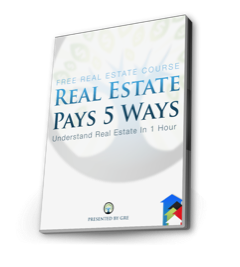 [et_bloom_inline optin_id=optin_18]