I talk with the person who I lend money to in order to rehab distressed properties. We discuss how it works and the 6-12% annual returns.
Importantly, many properties are secured in stable, cash flowing Ohio and around the Midwest and South. SFHs are common.
You are the lender, not the borrower. 
Get started at: GetRichEducation.com/Lending
Unlike owning a rental property where a tenant pays you to live there… a private lender program means that someone pays you to "rent out" the use of your money, typically for a year or less.
The operator, Dani Lynn Robison of Freedom Capital Investments in Springboro, Ohio, tells us how she has never lost an investor's money. 
They have always paid back the lenders' initial investment, plus interest, as agreed.
Learn about investing on the "debt side" of real estate rather than the "equity side" with private money lending at: GetRichEducation.com/Lending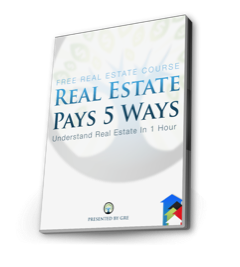 [et_bloom_inline optin_id=optin_18]