152: Missouri Markets: St. Louis and Kansas City RE Investing with John Larson
I recently made a real estate market field trip to St. Louis, Missouri. As one of the 20 largest U.S. metropolitan areas, its job growth and diversity of business sectors support durable rental income streams for real estate investors. Typical price points are $1,100 rents and $110,000 purchase prices for single-family income property in St. Louis. St. Louis has city inspectors – upside: this supports neighborhood condition, downside: they must be complied with. Kansas City, Missouri is also experiencing steady job growth amidst varied employment sectors. Visitors to the city remark about the area's cleanliness. Both St. Louis and Kansas City have investor-advantaged rental neighborhoods that consist of about 65% owner-occupants. This promotes good curb appeal and safety. Missouri has Landlord-Tenant laws which favor the investor (landlord) more than the tenant. We're discussing investment in turnkey income property: typically single-family homes that are already renovated, tenanted, and under management on that day that you buy. Learn more at: GetRichEducation.com/StLouis and GetRichEducation.com/KansasCity.
Want more wealth? 1) Grab my free newsletter at: GetRichEducation.com 2) For actionable turnkey real estate investing opportunities: GREturnkey.com 3) Read my new, best-selling book: GetRichEducation.com/Book Listen to this week's show and learn:
00:57 Apartment building investors have more interest rate risk than 1-4 family investors.
07:32 St. Louis, Missouri is a Top 20 U.S. metro.
09:48 St. Louis' technology and medical sectors.
11:01 Not many St. Louis turnkey operators. City inspectors.
14:30 Neighborhood safety.
16:08 Tenant income $40,000 to $55,000 in St. Louis.
17:10 1% rent-to-value ratio.
18:44 Renovation extent.
23:30 Kansas City overview and their substantial job growth.
26:50 Relatively low property taxes.
27:03 Missouri Landlord-Tenant Law: 30-day evictions.
27:31 Kansas City cleanliness.
35:04 Investors are assigned an "Investor Concierge" as your one point of contact.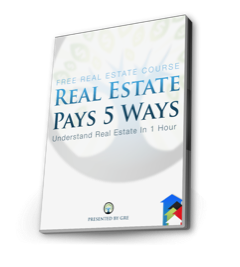 [et_bloom_inline optin_id=optin_18]