151: Quitting Your Job For Passive Income with GRE Listener Douglas Orr
Your job feels bad. It makes you wonder where your time went. Keith tells you why your job feels so bad, gives you possible solutions, and reminds you "where your time went". Your job feels worse than ever due to economic, demographic, and social reasons. This is supported by data from the Bureau Of Labor Statistics, the Census Bureau, Bloomberg, and elsewhere. We explore. GRE listener Douglas Orr of tells you how he built enough passive income to leave his job in just three years by quickly accumulating 50 rental doors. He respects his time by outsourcing property management. Douglas began RE investing by pulling $20,000 out of his 401(k) to buy a duplex and triplex.
Want more wealth? 1) Grab my free newsletter at: GetRichEducation.com 2) For actionable turnkey real estate investing opportunities: GREturnkey.com 3) Read my new, best-selling book: GetRichEducation.com/Book Listen to this week's show and learn:
02:01 Keith likes the new Apple AirPods wireless headphones.
03:46 "Where did your time go?" Keith answers.
05:58 Why your job feels so bad.
14:58 Straight out of high school, GRE listener Douglas Orr began working in an automotive factory. He lost control of his time.
16:29 Turning point: pulling $20,000 from his 401(k) to buy a duplex and triplex.
20:05 Beating the "one percent" target.
22:00 Managing managers less than four hours per week.
24:50 Douglas built his portfolio fast through shrewd equity management. He tells how.
27:42 Firing your boss.
29:53 Quitting your job: supportive family?
31:35 Caution: don't do THIS before quitting your job.
34:26 You quit your job? Then what do you do all day?
37:28 Controlling $100 million worth of real estate.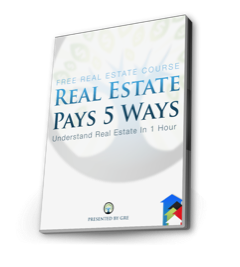 [et_bloom_inline optin_id=optin_18]