153: State Of The Real Estate Market, Housing Affordability, Hurricanes
Where are real estate prices headed? I discuss this with Kathy Fettke of The Real Wealth Network. Demand still exceeds supply in many places. But in coastal areas, affordability problems could be a constraint on future appreciation. The latest Case-Shiller 20-City Index shows 5.7% year-over-year housing price growth. Though this surely an imperfect metric, it is a historically sustainable growth rate. It is also supported with responsible lending. Kathy & I have each invested through the 2008-2009 Mortgage Meltdown and Great Recession. We discuss how that shapes our investor behavior. I also discuss how natural disasters like hurricanes can pummel those that have a lot of equity in their properties. I bring you today's show from Punta Gorda, Belize.
Want more wealth? 1) Grab my free newsletter at: GetRichEducation.com 2) For actionable turnkey real estate investing opportunities: GREturnkey.com 3) Read my new, best-selling book: GetRichEducation.com/Book Listen to this week's show and learn:
01:05 Hurricanes: how to protect your real estate.
05:33 When a loan is made, the borrower is in more control than the lender.
10:14 Supply vs. Demand.
12:56 Builders aren't building the most in-demand housing types.
13:20 Housing Affordability Index (HAI).
16:07 30-40% of the USA is overpriced. 60%+ is not.
18:28 Annual price appreciation is 5.7% per the latest Case-Shiller numbers.
20:05 Recency bias.
25:25 Holding Kathy & I accountable for what we said 19 months ago. The Fed, Trump.
31:25 Higher interest rates? Apartment buildings will be riskier than single family homes.
34:55 Best places for real estate investors today.
38:32 Texas.
41:02 More renters and fewer buyers mean that new RE investors are needed.
44:17 Trump will protect the mortgage interest deduction and 1031 Exchange.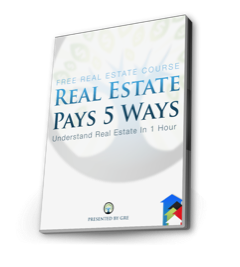 [et_bloom_inline optin_id=optin_18]