154: Specialty Mortgage Loan Products (After 10 Properties) with Ridge Lending Group's Caeli Ridge
After you have 10 financed residential properties and you want more, we discuss your options. These Specialty Loan Products are exciting. Example: 25% down, 5.9% interest rate today, 30-year amortization. We learn this today from Ridge Lending Group President and CEO Caeli Ridge after she first reviews qualification criteria for the first 10. I also discuss a simple way for you to increase your Cash-On-Cash Return with no extra money out of your pocket. We discuss what's changed with qualification requirements for your debt-to-income ratio, reserves, LLCs, liquidity, cash-out refinance limits and more. I bring you today's show from San Jose, Costa Rica. Want more wealth? 1) Grab my free newsletter at: GetRichEducation.com 2) For actionable turnkey real estate investing opportunities: GREturnkey.com 3) Read my new, best-selling book: GetRichEducation.com/Book Listen to this week's show and learn:
01:17 How to increase your Cash-On-Cash Return.
03:42 High closing cost states: TX, FL, northeastern states. Low closing costs: MO, IN, AZ, AL.
07:11 Conventional loans: DTI 50% max., LLC change, liquidity, reserves.
15:14 Interest rates.
17:02 Cash-out refinance limits.
21:50 Specialty Loan Products (beyond 10 financed properties): 25% down, 30-year fixed amortization, 5.9% interest rate today (wow!), no limit to the number of properties, discount points.
27:18 Foreign buyers: 7.99% rate today, 5-year ARM, 30-year amortization.
29:03 Your tax return.
30:31 Today's lending environment.
32:43 RidgeLendingGroup.com specializes in your income property loan qualification.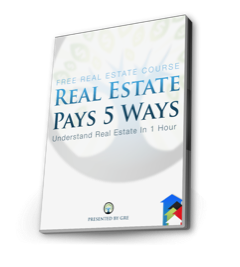 [et_bloom_inline optin_id=optin_18]