155: Savvy Real Estate Investing and Flipping with Real Estate Deal Talk's Abhi Golhar
Do what Amazon does. That is what you are doing when you invest passively in income property. But it's easier than building a business like Amazon. Like Amazon Prime, your RE portfolio has a recurring income stream. Amazon provides society with non-discretionary items like household goods; RE investors provide society the non-discretionary household itself. Today's guest, Abhi Golhar of Real Estate Deal Talk, emphasizes why cash flow is king today. He is exiting many flips in order to purchase cash-flowing SFHs and multifamilies. He tells us why. Abhi talks about "Rich Dad, Poor Dad", how to select a mentor, and much more. Abhi and I discuss real estate trends via geographics, demographics, and psychographics.
Want more wealth? 1) Grab my free newsletter at: GetRichEducation.com 2) For actionable turnkey real estate investing opportunities: GREturnkey.com 3) Read my new, best-selling book: GetRichEducation.com/Book Listen to this week's show and learn:
00:50 Real estate investing is like Amazon's success model, only easier. Here's why.
04:38 "Rich Dad, Poor Dad".
07:42 Buying and selling cars on eBay.
10:13 Following and choosing mentors.
18:37 The durability of real estate as it relates to caring for your body.
21:22 Freedom. 23:11 Real estate appreciation the last 5+ years.
26:34 Real estate geographics, demographics, and psychographics.
33:22 Abhi is exiting flips and purchasing buy-and-hold income property. Cash flow is king.
35:26 Responding to listener feedback, Get Rich Education's new episodes will begin publishing four days sooner: Mondays hereafter, rather than Fridays.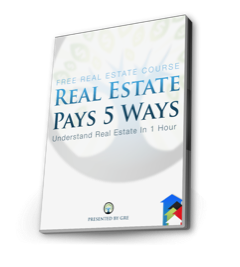 [et_bloom_inline optin_id=optin_18]