96: Keith Weinhold Interviewed about Abundance and Leverage
Keith's story about starting in real estate, how to think abundantly, and leveraging the efforts of others to create wealth for yourself. Keith is interviewed by Kathy Fettke. Want more wealth? Visit GetRichEducation.com and 1) Subscribe to our free newsletter, and 2) Receive Turnkey RE webinar opportunities. Listen to this week's show and learn:
03:20 Before you expand, appreciate what you already have.
05:44 Avoid the crowd constantly focused on "spending less." They live half-dead.
08:41 An inspirational Dale Partridge quote to live by.
12:19 Starting big. Most people move & follow the money. Instead, make money follow you this way.
14:03 Buying a four-plex: 3.5% down, 12 months owner-occupy, minimum 580 FICO score.
15:51 Utilizing other people's money.
18:26 Compound interest is lame and slow. Here's why.
22:28 Don't be debt free. Be financially free.
23:56 In RE investing, the property is only the fourth most important thing.
24:50 Here's how Keith expanded his real estate portfolio with other people's money.
27:30 Investment RE markets in Dallas-Fort Worth, and Anchorage, AK.
29:43 Value your time.
33:57 A bar of iron costs $5. What will you turn it into?
Resources Mentioned >
Resources Mentioned: GetRichEducation.com CorporateDirect.com NoradaRealEstate.com MidSouthHomeBuyers.com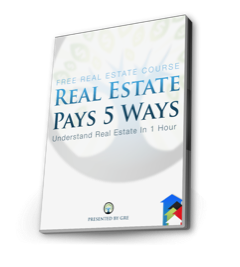 [et_bloom_inline optin_id=optin_18]