250: How To Raise Rents And Retain Your Tenants, Dayton
Tenant retention begins before move-in: 
Use a move-in checklist with the tenant.
Move-in gift and packet.
Communication.
Ongoing tenant retention during occupancy:
Inspections every six months.
Be attentive with service calls.
How to achieve a rent increase:
45 days' notice.
Use phone.
Substantive reason: increase in property tax or maintenance costs. 
Remind tenant of moving costs.
Offer an upgrade – carpet cleaning, ceiling fan, etc.
2 – 5% annual increase typical.
We discuss why not every tenant is worth retaining. 
Dayton, OH has 1% rent-to-price ratios and an MSA population of 800,000. Also:
Proximous to Cincinnati and Columbus. 
Health care.
Military.
Manufacturing.
3 Amazon fulfillment centers within 45 minutes.
Learn more about the Dayton turnkey provider here. 
In-house property management.
Use luxury vinyl plank, white kitchen cabinets, newer HVAC & water heaters.
1-year and 3-year warranties.
97% occupancy rate.
Leases up to 18 months.
3/1 SFHs: Rents $750 – $1,300 | Purchase prices $75K – $120K. Detached garage. 800 – 2,000 sf. Usable basement is additional sf.
Property tax 1.8 – 2.1% annually as a percent of property value.
Rent promise: Provider starts paying rent to you if your property is vacant 30+ days.
__________________
 Want more wealth?
1) Grab my FREE E-book and Newsletter at: GetRichEducation.com/Book
2) Your actionable turnkey real estate investing opportunity: GREturnkey.com
3) Read my best-selling paperback: getbook.at/7moneymyths
__________________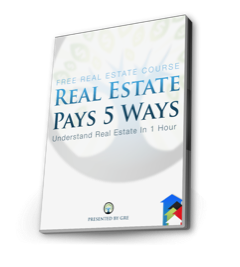 [et_bloom_inline optin_id=optin_18]