In this recession, people still ask me how housing prices and demand are surging. I explain.
Then, I discuss the highest cash-flowing hands-off investment I've ever heard of. If you're an accredited investor, learn more here.
Subscribe to our Don't Quit Your Daydream Letter here. 
Cash use is increasing, not declining. In fact, the CEOs of PayPal and Venmo even say that cash will be in use for decades.
An individual investor like you can own a lot of 6 ATMs.
ATMs are profitable because some users pay a $2-$3 surcharge to access a $20 bill.
$2,184 is your monthly cash flow. The operator has never missed a monthly payment nor their pro forma projection. ~19% ROI plus tax benefits like bonus depreciation.
In the pandemic, some ATM locations have fared worse, like airports; some better, like a Walgreens. Many people want to withdraw & store money in the pandemic.
If you're an accredited investor, learn more about ATM investing and contact the provider through: www.GetRichEducation.com/ATM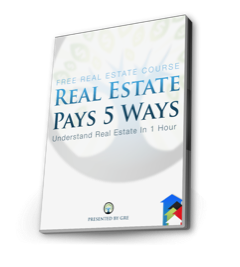 [et_bloom_inline optin_id=optin_18]