59: Memphis Turnkey Real Estate Investing with Terry Kerr
Released Nov 27, 2015
Learn why buying fully renovated, already rehabbed, already tenanted, cash-flowing property in Memphis, Tennessee can put you on the path to financial freedom with Terry Kerr of MidSouthHomeBuyers.com Want more wealth? Visit GetRichEducation.com and 1) Subscribe to our free newsletter, and 2) Receive Turnkey RE webinar opportunities. Listen to this week's show and learn:
02:18  You want more money with less of your time invested. Today's episode makes this actionable.
03:58  "Instead of wondering when your next vacation is, maybe you should set up a life you don't need to escape from."
04:22  The element of altruism in turnkey real estate investing.
06:10  An advantage of single-family home investing that you've likely never thought of.
07:50  Keith joins you from Managua, Nicaragua today.
11:24  Terry Kerr interview begins. He answers "Why Memphis?"
14:34  These $60K-$70K cash-flowing homes are in decent Memphis neighborhoods.
16:07  Advantages of MidSouth having both their renovation and management company under one roof.
18:04  MidSouth now has their own warehouse. This reduces maintenance costs.
21:00  Renovating to "retail standards" vs. "rental standards."
24:06  Memphis submarkets and neighborhoods.
28:12  Single family homes often work best for Memphis cash flow.
29:17  In Memphis, tenants supply their own appliances!
31:01  In Memphis, one utility company supplies: water, wastewater, gas, and electricity.
32:30  Tenant qualification.
34:08  Occupancy is currently 98%+ in an 1,155-unit management portfolio.
35:35  Warranties and guarantees to investors.
36:30  The vital importance of property management.
38:52  Why the distribution business sector is more durable in supporting cash-flowing real estate income streams.
40:02  You'll spend about $15K-$19K as a down payment & closing costs to invest in these cash-flowing homes.
Resources Mentioned >
Resources: MidSouthHomeBuyers.com or call (901) 217-4663 for Top-Notch Turnkey Rental Properties. NoradaRealEstate.com or call (800) 611-3060. Your Premier Source for Nationwide Turnkey Cash-Flow Investment Property. GetRichEducation.com – that's where to subscribe to our free newsletter, receive turnkey real estate webinar opportunities, and see all Events. Download the GRE Android App at Google Play to keep the GRE icon right on your phone's home screen! We would be so grateful if you wrote a review! Here's how to write one at: iTunes, Stitcher, and Android. To get a free GRE logo decal for your review, send: 1) A screenshot of your review. 2) Your mailing address to: Info@GetRichEducation.com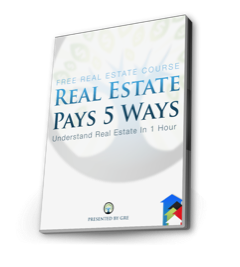 [et_bloom_inline optin_id=optin_18]