122: Resort Investing All-Done-For-You with Dave Zook
How do you invest in resort property? Why would you want to? Ambergris Caye is Belize's largest island. It has been named Trip Advisor's #1 Island In The World two years in a row. Learn why. Ambergris Caye, Belize has world-class water sports, the longest living reef in the world, stable banking, is close to the U.S., English is the official language, and housing demand there far outstrips supply. Belize has business-friendly government officials and strong property ownership rights. A new construction resort development project on Ambergris Caye promises to help ease the supply constraint. There is an investment opportunity for you here. Want more wealth? Visit GetRichEducation.com and 1) Subscribe to our free newsletter, and 2) Receive turnkey real estate investing opportunities. Listen to this week's show and learn:
02:00 Serving resort-goers often means serving Baby Boomers.
04:25 What's riskier: investing outside your home nation, or having everything tied up in one nation's economy and currency?
06:36 Belize is closer to more Americans than Hawaii. Airlines are adding passenger seats to Belize at an astonishing clip.
07:58 Why resort investing? Why Belize?
11:30 Belize is Central America's only nation where English is the official language.
15:14 Ambergris Caye's transition from a sleepy fishing village to world-renowned destination.
17:15 The large barrier reef is just hundreds of yards off the island. This attracts sportfishing, snorkeling, and diving. It also acts as a natural hurricane buffer.
21:37 Mahogany Bay Village on Ambergris Caye.
24:00 Belizean wood products and Belizean labor are utilized to construct the project.
24:38 What's the opportunity for the investor?
26:58 Lack of financing is a problem. It's also an opportunity.
30:08 For an investor, this investment is passive. Professional management is in place. Low property tax, low rental income tax.
31:16 Imagine owning income property that you can enjoy visiting and using.
33:10 Investors can expect double-digit returns. Hotel management fees are low due to economies of scale. 34:22 This resort is so well thought-out that Hilton recently came in and branded it. Hilton's due diligence has validated the development. Their marketing power promises to be transformational.
36:13 Your opportunity to visit Ambergris Caye, Belize for a real estate field trip.
40:17 REVPAR means revenue per available room.
42:11 Locally-sourced development upholds the culture.
Resources Mentioned >
Resources Mentioned: TheRealAssetInvestor.com/GRE | NoradaRealEstate.com | MidSouthHomeBuyers.com | GetRichEducation.com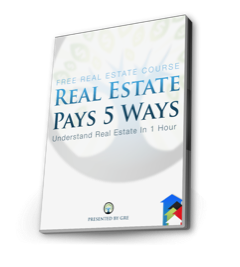 [et_bloom_inline optin_id=optin_18]