123: Mistakes To Avoid In Real Estate Investing
What if the value of your income properties falls 40% vs. the value of stock falls 40%? We explore the strategic, emotional and practical side of this. Learn how you stop losing money by paying the opportunity cost of not being invested strategically. How to use desktop methods to research the right properties and markets. Keith is invested in a real estate market where there's a recession. Here's how he deals with it. Keith brings you today's show from San Juan, Puerto Rico. Want more wealth? Visit GetRichEducation.com and 1) Subscribe to our free newsletter, and 2) Receive turnkey real estate investing opportunities. Listen to this week's show and learn:
02:50 Most real estate investors buy property for convenience, not strategy.
05:34 Reading about 3-D printing before investing in Memphis real estate (really?).
07:17 Use these desktop methods to research property.
09:12 When your stocks fall 40%, a story of what happens tactically and emotionally.
17:20 There have been 25 stock bear markets since 1929.
18:27 Corporate Direct for asset protection.
21:58 The mortgage meltdown of 2009.
23:31 What happens if you income property portfolio fell in value by 40%?
26:56 In a stock meltdown, companies disappear. In a real estate meltdown, you still own land, brick, concrete, wood, copper wire, and glass.
28:23 Warren Buffett's Rule No. 1: "Don't lose money."
29:07 Keith owns income property in Anchorage, Alaska, and there's a recession there.
31:34 Submarkets and business sectors.
34:58 Invest in 3-5 different metros.
37:11 Home inspections.
Resources Mentioned >
Resources Mentioned: WeGoLook.com | NoradaRealEstate.com | TheRealAssetInvestor.com/GRE | HighlandsMortgage.com | MidSouthHomeBuyers.com | GetRichEducation.com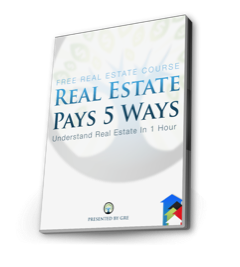 [et_bloom_inline optin_id=optin_18]