124: Create Cash Flow from Mobile Home Parks with Kevin Bupp
Why mobile home parks of all investment vehicles? Guest Kevin Bupp tells us by explaining why they're so misunderstood and he helps dispel stigmas. Mobile home park (MHP) residents stay in their home longer because they actually own the mobile home. Therefore, they also take better care of their place. As the investor, you rent the lot to the tenant. This also makes MHPs easier to manage. Keith brings you today's show from Bridgetown, Barbados. Want more wealth? Visit GetRichEducation.com and 1) Subscribe to our free newsletter, and 2) Receive turnkey real estate investing opportunities. Listen to this week's show and learn:
03:02 There is a stigma with mobile home parks (MHPs). Here's how that can actually benefit you.
05:04 Dealing with municipalities.
07:55 Management of MHPs.
10:31 Lack of competition.
14:07 Community aspect.
20:40 Utilities.
25:32 Financing for MHPs. Owner financing is more common than bank financing.
29:02 How do you find a mobile home park for sale?
33:29 Your Return On Time Invested.
37:24 Syndication opportunity.
38:10 Mistakes to avoid.
42:39 In two weeks, Robert Kiyosaki returns here to the show.
Resources Mentioned >
Resources Mentioned: KevinBupp.com MobileHomeParkAcademy.com | Loopnet.com | MobileHomeParkStore.com | NoradaRealEstate.com | TheRealAssetInvestor.com/GRE | HighlandsMortgage.com | MidSouthHomeBuyers.com | GetRichEducation.com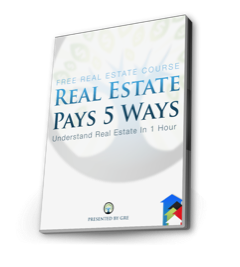 [et_bloom_inline optin_id=optin_18]