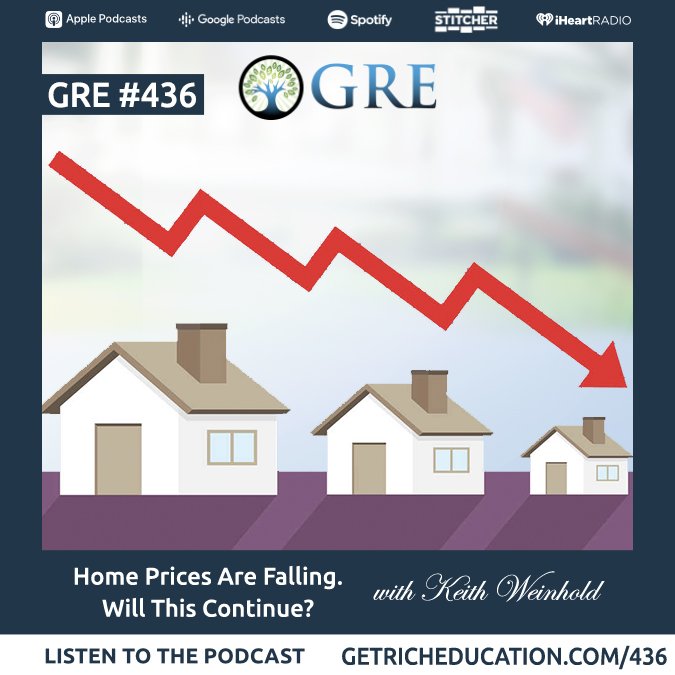 I get political today. But first, I discuss jobs. How far will home prices fall?
Innovation creates jobs. It does not destroy jobs.
American innovation is one reason that we added over a half million new jobs just last month.
All this new job growth and a robust GDP reading will keep us out of a recession for the next few months, maybe much longer.
Both the US median home price (Case-Shiller) and inflation peaked last June. 
The US median home price fell 2.5% from its peak. 
Where are they falling? Where are the rising? We explore experts' outlook for home prices.
Five expert opinions all range from 2023 home prices rising 5% to falling 4%.
Volatile, coastal markets are correcting down a little. Many stable markets in the Midwest and South are stable or rising a little.
Beware of those that say, "It's never been a better time to buy real estate." That's wrong. 2012 was better.
2021 was the worst time to buy real estate recently.
Even these past few years, and today, it's hard to find a better place to put your investment dollar than carefully-bought income property.
This won't last long. At GREmarketplace.com now, providers are often giving buyers 2% of the purchase price as cash at the closing table and free Property Management for two years.
Resources mentioned:
Show Notes:
Get mortgage loans for investment property:
RidgeLendingGroup.com or call 855-74-RIDGE 
or e-mail: info@RidgeLendingGroup.com
Memphis property that cash flows from Day 1:
Find cash-flowing Jacksonville property at:
www.JWB
I'd be grateful if you search "how to leave an Apple Podcasts review" and do this for the show.
Top Properties & Providers:
Best Financial Education:
Get our wealth-building newsletter free—text 'GRE' to 66866
Our YouTube Channel:
www.youtube.com/c/GetRichEducation
Follow us on Instagram:
Keith's personal Instagram:
You're listening to the show that has created more financial freedom for busy people than nearly any show in the world.
Wealthy people's money either starts out or ends up in real estate. You need to become an investor, but you can't lose your time. Without being a landlord or flipper, you learn about strategic passive real estate investing to create generational wealth.
Become educated about real estate investing with GRE's 1-hour video course: Real Estate Pays 5 Ways.