42: Advising President Obama and Bush on Finance; Children & Money with Sharon Lechter
Released Jul 31, 2015
As a child, were you taught a scarcity mindset? Steering public policy through the White House and Congress may help future generations of American children be better-educated on finance. Listen to this week's show and learn:
02:18  You're working 8+ hours a day for a job you're not passionate about. Why not at least plan an escape hatch?   06:17  Did your parents tell you "Money doesn't grow on trees" and "Who do you think we are, the Rockefellers?" Instead, Sharon reveals more constructive phrases.
08:32  As a child, did you learn to "save money" or "invest money?"
11:05  "Live below your means" reinforces a scarce mindset.
16:00  How to teach children about businesses.
17:33  Sharon Lechter on the value of a college education today.
24:50  Which President – Obama or Bush – would be more likely to calculate an apartment building cap rate? Sharon picks one!
25:11  Sharon on the power of real estate investing.
28:09  Sharon's work with "Think and Grow Rich."
Resources mentioned: TheLandGeek.com/GRE and MidSouthHomeBuyers.com Sharon's resources: SharonLechter.com | Think and Grow Rich for Women | Board game: Thrive Time For Teens | LinkedIn-Success.com | MyJobChart.com Visit our website at GetRichEducation.com to subscribe to our newsletter or see all Events. Download the GRE Android App at Google Play and keep the GRE icon right on your phone's home screen! We would be grateful if you wrote a review! Here's how to write one at: iTunes, Stitcher, andAndroid.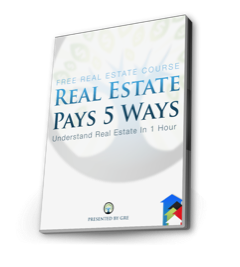 [et_bloom_inline optin_id=optin_18]