47: Oil and Inflation Are Affecting Your Real Estate
Released Sep 04, 2015
Inflation is your "friend" when you're a real estate investor with a financed property. Inflation is expected long-term. In the short-term, low oil prices are slowing inflation. This affects you. Subscribe on iTunes so you never miss an episode. Listen to this week's show and learn: 01:11 Income property pays you five ways at the same time.
03:33 Why RE investors with loans want inflation. Examples given.
07:42 Two big reasons why the U.S. government wants to ensure that inflation continues.
12:52 Why Keith is an inflation "cheerleader".
15:14 How low oil prices are slowing inflation. Why oil is a "leading indicator" of inflation.
17:28 Regional influences from low oil prices – Texas, Oklahoma, upper Midwest, more.
20:24 $15 minimum wage and real estate investors.
22:17 Why every human being pays a different rate of inflation.
23:20 Savers are losers. Debtors are winners. How?
23:55 The action you can take to benefit from inflation.
Resources Mentioned >
Resources mentioned: http://www.innovativewealth.com/alternative-investment/inflation-the-secret-to-building-wealth-in-real-estate/ MidSouthHomeBuyers.com or call (901) 217-4663 for top-notch turnkey rental properties. Visit GetRichEducation.com to subscribe to our free newsletter or see all Events. Download the GRE Android App at Google Play to keep the GRE icon right on your phone's home screen! We would be so grateful if you wrote a review! Here's how to write one at:iTunes, Stitcher, and Android. To get a free GRE logo decal for your review, send: 1) A screenshot of your review; 2) Your mailing address to: info@GetRichEducation.com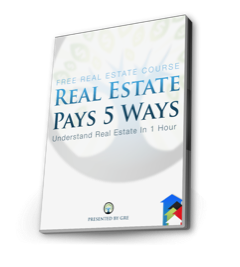 [et_bloom_inline optin_id=optin_18]