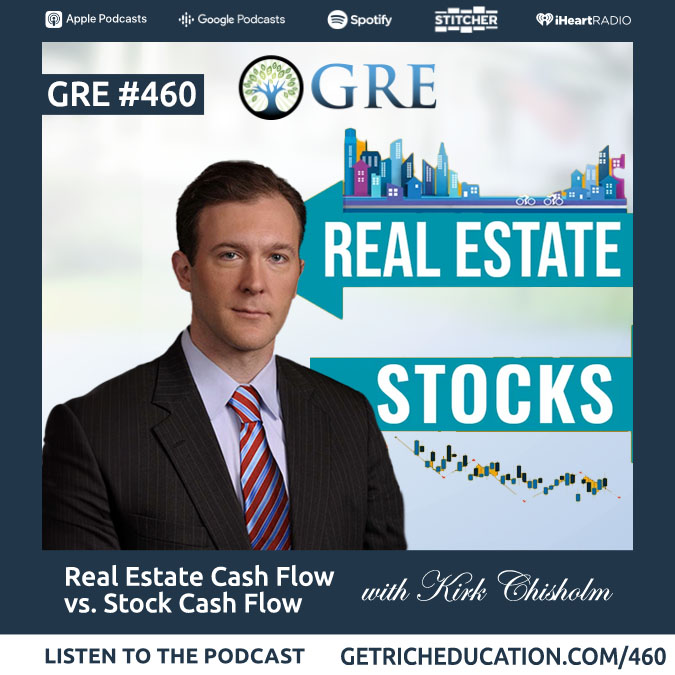 In this podcast episode, Keith Weinhold and Kirk Chisholm discuss the differences between real estate and stock investing.
Kirk Chisholm is the Principal of Innovative Advisory Group. He provides his perspective as a wealth manager, emphasizing the control and lower risk offered by alternative assets like real estate. 
Learn the difference between risk and volatility.
We discuss risk-adjusted returns, liquidity, and the importance of understanding and managing risk. The conversation also covers cash flow, dividends, big tech stocks, and private mortgages.
Interest rates and inflation—we discuss their future. Kirk believes rates will stay at this higher rate for a long time.
Resources mentioned:
Show Notes:
Innovative Advisory Group:
Get mortgage loans for investment property:
RidgeLendingGroup.com or call 855-74-RIDGE 
or e-mail: info@RidgeLendingGroup.com
Find cash-flowing Jacksonville property at:
Invest with Freedom Family Investments. You get paid first: Text 'FAMILY' to 66866
Will you please leave a review for the show? I'd be grateful. Search "how to leave an Apple Podcasts review" 
Top Properties & Providers:
GRE Free Investment Coaching:
Best Financial Education:
Get our wealth-building newsletter free—
text 'GRE' to 66866
Our YouTube Channel:
www.youtube.com/c/GetRichEducation
Follow us on Instagram:
Keith's personal Instagram:
You're listening to the show that has created more financial freedom for busy people than nearly any show in the world.
Wealthy people's money either starts out or ends up in real estate. You need to become an investor, but you can't lose your time. Without being a landlord or flipper, you learn about strategic passive real estate investing to create generational wealth.
Become educated about real estate investing with GRE's 1-hour video course: Real Estate Pays 5 Ways.