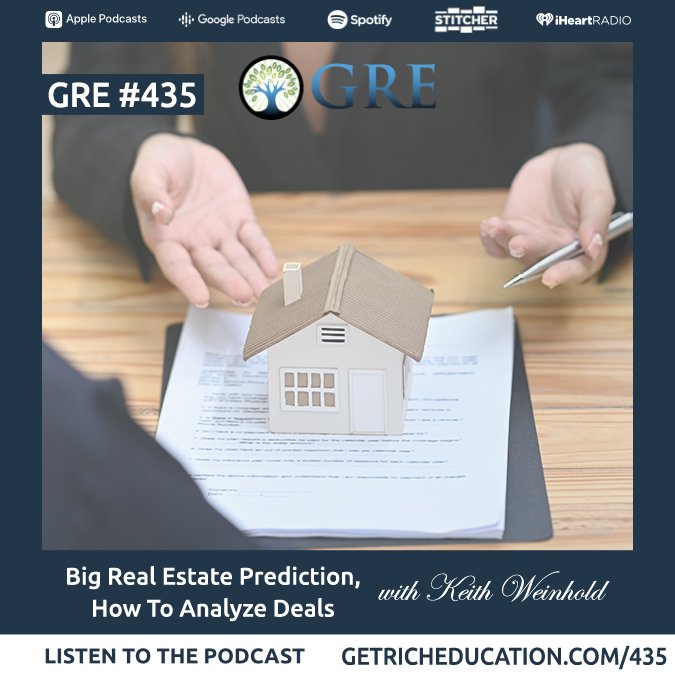 Learn my new outlook for 2023 and 2024 home prices.
First, I follow up on my real estate prediction of 9%-10% appreciation for last year. You learn exactly how I performed.
Why aren't real estate prices expected to rise or fall substantially in the near future?
Affordability is an upside constraint to home price growth. Low supply protects against a substantial price downside.
So many have wrongly predicted a recession by now. (I have never said any such thing.) The latest GDP and jobs numbers beat expectations, frustrating gloom-and-doomers.
It's even possible that the Fed engineers a "soft landing".
Not all is well. 64% of Americans live paycheck-to-paycheck. America has galactic-sized debt. We have a labor shortage. Inflation is still high.
Mortgage rates have hit a five month low, now near 6%.
There are three ways you can save thousands of dollars in today's real estate market.
1 – Many sellers are crediting income property buyers 2% of the purchase price at the closing table. You can use this to buy down your interest rate.
2 – Free property management for up to 2 years.
3 – Rent guarantee. This means that if your property is vacant, the seller pays rent until the property is occupied.
The third one above is the only one expected to last long-term.
On your next income property purchase, our free in-house Investment Coach can help you get these incentives. Start with Naresh at: GREmarketplace.com/Coach
Hayden Crabtree, founder of My Property Stats joins me.
His real estate deal analysis software helps you organize your existing real estate portfolio and analyze future deals.
He's also a successful author and specializes in RV & boat storage properties.
GRE listeners get a 10% discount on his real estate analysis software at MyPropertyStats.com/GRE. Use Discount Code 'GRE' for 10% off your first year.
Resources mentioned:
Show Notes:
GRE listeners get a 10% discount My Property Stats 
real estate analysis software:
Get started with our free coaching on your next 
GRE Marketplace income property purchase at:
RE values rose 10.2% in 2022: https://www.cnn.com/2023/01/20/homes/existing-home-sales-december/index.html
Get mortgage loans for investment property:
RidgeLendingGroup.com or call 855-74-RIDGE 
or e-mail: info@RidgeLendingGroup.com
Analyze your RE portfolio at (use code "GRE" for 10% off):
Memphis property that cash flows from Day 1:
I'd be grateful if you search "how to leave an Apple Podcasts review" and do this for the show.
Top Properties & Providers:
Best Financial Education:
Get our wealth-building newsletter free—text 'GRE' to 66866
Our YouTube Channel:
www.youtube.com/c/GetRichEducation
Follow us on Instagram:
Keith's personal Instagram:
You're listening to the show that has created more financial freedom for busy people than nearly any show in the world.
Wealthy people's money either starts out or ends up in real estate. You need to become an investor, but you can't lose your time. Without being a landlord or flipper, you learn about strategic passive real estate investing to create generational wealth.
Become educated about real estate investing with GRE's 1-hour video course: Real Estate Pays 5 Ways.