63: Keith Weinhold interviewed by Ken Corsini
Released Dec 25, 2015
Hear Keith's latest media appearance. He is interviewed about how he got started in real estate, his investing strategy, and where Keith invests geographically. Want more wealth? Visit GetRichEducation.com and 1) Subscribe to our free newsletter, and 2) Receive Turnkey RE webinar opportunities. Listen to this week's show and learn:
01:46  Keith brings you the show from near Philadelphia, PA today.
02:04  Be grateful this holiday season.
07:03  Keith Weinhold Interview begins.
08:22  Keith's first-ever real estate purchase was an Anchorage, Alaska four-plex building.
09:57  To change yourself, change who you spend time with.
11:28  Don't follow money. Make money follow you and live where you want.
12:37  How to begin exactly how Keith did.
19:40  Using equity from one four-plex to buy a second four-plex.
22:13  Real estate markets dependent upon oil.
24:00  Foreign turnkey real estate with cash flow.
33:28  Open up your time so that you can be a great investor.
36:42  Opportunity cost.
37:25  The real tragedy of self-management is that you've lost your time.
38:48  Be financially free, not debt free.
Resources Mentioned >
Resources: MidSouthHomeBuyers.com or call (901) 217-4663 for Top-Notch Turnkey Rental Properties. NoradaRealEstate.com or call (800) 611-3060. Your Premier Source for Nationwide Turnkey Cash-Flow Investment Property. GetRichEducation.com – that's where to subscribe to our free newsletter, receive turnkey real estate webinar opportunities, and see all Events. Download the GRE Android App at Google Play to keep the GRE icon right on your phone's home screen! We would be so grateful if you wrote a review! Here's how to write one at: iTunes, Stitcher, and Android. To get a free GRE logo decal for your review, send: 1) A screenshot of your review. 2) Your mailing address to: Info@GetRichEducation.com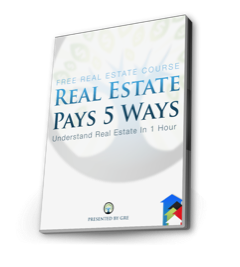 [et_bloom_inline optin_id=optin_18]