196: The Most Important Issue Of Our Time?
For under $20,000, you can own deeded agricultural property. It produces cash flow from the crop harvest. Food is an innate human need. Earth's population grows by 200,000 people daily. But arable land has decreased by 1/3rd in just the last forty years! You can invest in half-acre parcels of coffee and cacao for appreciation and cash flow. They're deeded to you. The parcels are turnkey-managed by an expert team including agronomists, soil scientists, biologists, a value chain analyst, and laborers. These are higher-grade coffee and cacao varietals – specialty coffee and fine-flavored cacao. Coffee is the second-most traded commodity in the world (oil is #1). We discuss the benefits, risks, cash flow, and your projected ROI. Learn more: see the Coffee and Cacao Investor Reports.
Want more wealth? 1) Grab my free newsletter at: GetRichEducation.com 2) For actionable turnkey real estate investing opportunities: GREturnkey.com 3) Read my new, best-selling book: GetRichEducation.com/Book Listen to this week's show and learn:
01:14 The world needs food. It's population grows by 200,000 people daily. Arable land decreases.
06:15 Previously, this guest appeared with us on GRE Episodes 28, 60, 125, 157.
07:40 Coffee tree parcels in Panama, cacao tree parcels in Belize.
11:07 Team of farm management pros. Soil science.
18:13 On-site handling adds "single estate" value to beans.
21:16 Who is your end consumer?
27:18 Annual cash flow from annual harvests.
31:20 Trees don't vacate property. Tenants do.
33:20 11% return plus potential appreciation.
34:00 Half-acre parcels available now: $18,900 coffee, $25,725 cacao.
35:18 Commodity prices.
37:36 Attend a coffee and cacao field trip.
39:37 The world has about 200 nations. How many do you own property in?
43:17 Learn more: see the Coffee and Cacao Investor Reports.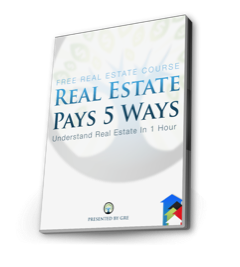 [et_bloom_inline optin_id=optin_18]