What one thing could crash the housing market … even more than expiring forbearance? It's something that NO ONE is talking about. 
Is the economy REALLY coming back? 
Where is inflation headed? 
Hyperinflation & real estate is discussed.
I tell you what surprising investment I personally made last month. 
Then, what's an important part of your investor mindset that you probably haven't thought about before? 
Through Q3 of last year, homeowners have an all-time inflation-adjusted high of $257K in equity.
Some NYC mayoral candidates have embarrassing perceptions of Brooklyn housing costs. 
Aundrea Newbern from GRE Operations & I review a book we like: "NOT Your How-To Guide To Real Estate Investing" by Ali Boone.
My new 5-part Video Course on the "5 Ways Real Estate Pays" is free and open to all. Go to "Get Rich Education" YouTube now.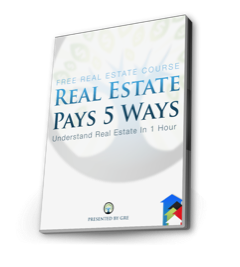 [et_bloom_inline optin_id=optin_18]