48: Turnkey Real Estate Opportunities with Maverick Investor Group's Matt Bowles
Released Sep 11, 2015
Our guest is Maverick Investor Group's Matt Bowles, a nationally-recognized investment property specialist.   Offering turnkey properties in 7 of the best U.S. geographic markets, the Maverick model offers you professionally renovated property, with a rent-paying tenant and management already in place.
Get Maverick's free 36-page report at: MaverickInvestorGroup.com/GRE
Want an invitation to Maverick's next free webinar to buy turnkey property not available to the general public? Then sign up for the Get Rich Education newsletter at GetRichEducation.com | Subscribe on iTunes so you never miss an episode.
Listen to this week's show and learn:
02:25  Matt was named one of the "Top 50 RE Investment Opinion Makers and Market Leaders" by Personal Real Estate Investor magazine.
09:30  How Matt began in real estate investing with buying a $325,000 4BR single-family home in Washington, D.C. 12:40  Matt begins buying investment homes in Las Vegas and Phoenix.
15:33  Some companies misuse the term "turnkey" real estate investing.
23:23  Sadly, local providers are always trying to convince you to buy in their market.
25:10  Why the best RE markets change over time.
32:12  The myth that people pay more for turnkey property than other property. They don't.
38:38  How do you know that you're paired with the right provider within a good market?
43:39  Keith's due diligence with Maverick.
Resources Mentioned >
Resources mentioned: MaverickInvestorGroup.com/GRE   Book: What Every Real Estate Investor Needs To Know About Cash Flow   MidSouthHomeBuyers.com or call (901) 217-4663 for top-notch turnkey rental properties.   Visit GetRichEducation.com to subscribe to our free newsletter, receive Maverick webinar opportunities, and see all Events.   Download the GRE Android App at Google Play to keep the GRE icon right on your phone's home screen!   We would be so grateful if you wrote a review! Here's how to write one at: iTunes, Stitcher, and Android.   To get a free GRE logo decal for your review, send: 1) A screenshot of your review; 2) Your mailing address to: info@GetRichEducation.com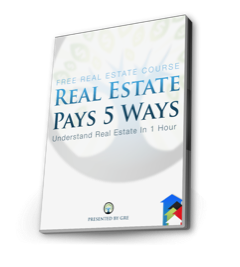 [et_bloom_inline optin_id=optin_18]