Imagine that you're paid $8.5 million – your entire life's earnings – all on the last day of your life.
But you received nothing until then.
That income really wouldn't serve you well anymore.
It's an extreme example about "The Power Of Now". 
Delayed gratification should not be a long-term condition. You get one life.
I also discuss housing affordability: which is your income, housing prices, and mortgage interest rates.
Historically, affordable homes have a price-to-income ratio of 2.6 or less.
In just three minutes time, I tell you how the Federal Reserve works. Their ¼% interest rate cut announced last week is the first cut since 2008. 
Join me in-person on our Tampa Real Estate Field Trip. Register at www.RealEstateFieldTrip.com
The Phillips Curve signifies that employment and inflation are highly correlated.
__________________
Want more wealth?
1) Grab my FREE E-book and Newsletter at: GetRichEducation.com/Book
2) Your actionable turnkey real estate investing opportunity: GREturnkey.com
3) Read my best-selling paperback: getbook.at/7moneymyths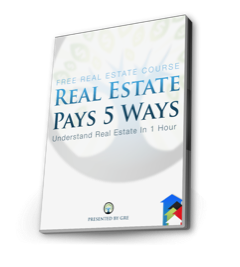 [et_bloom_inline optin_id=optin_18]