272: Refinancing, NIRP, GRE Listener Andrew Stanton
Put more cash flow in your pocket by refinancing now.
Refinance conditions are ripe: equity up, interest rates down.
If you own property and interest rates rise, then hold.
But if you own property and rates fall, you can refinance.
This way, you're playing both sides.
Sometimes you can negotiate a lower interest without refinancing.
Negative interest rates mean borrowers & spenders win, savers lose.
GRE listener Andrew Stanton (Email: apstanto@gmail.com) joins me to tell us how this show has changed his life.
This San Diego-based GRE follower works as a computer engineer and he's building his investment real estate portfolio.
Losing his job helped Andrew realize how important it is to have multiple income streams.
The concepts of ROTI, your return from home equity is always zero, and "Don't Quit Your Daydream" resonate with him.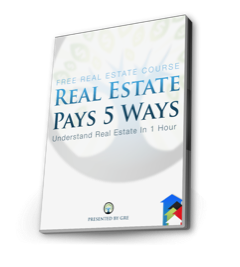 [et_bloom_inline optin_id=optin_18]