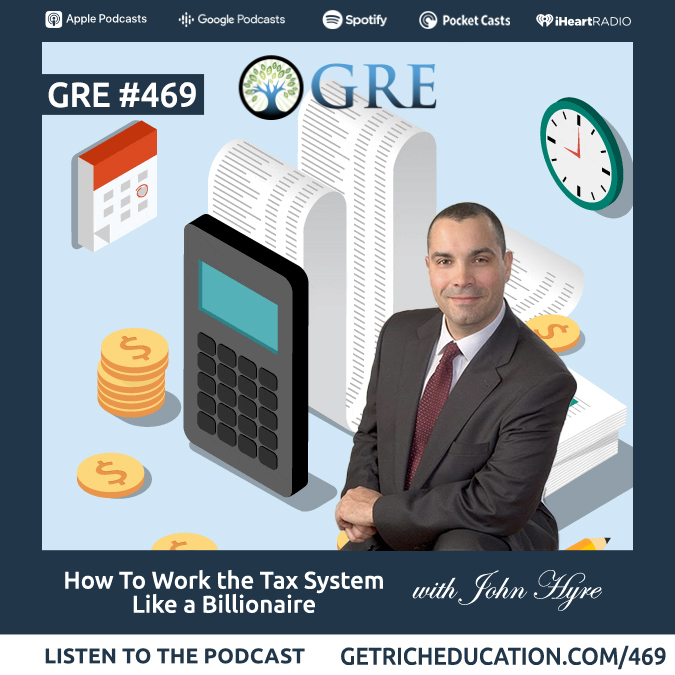 Learn how to permanently reduce your tax burden. The greatest tax breaks for real estate investors are revealed.
But first, home prices are permanently elevated because they're larger and with more amenities than they had in the 1970s. 
Today's homes have vaulted ceilings, multiple fireplaces, granite countertops and more square footage. I describe.
John Hyre, the Tax Reduction Lawyer, joins us for the first time.
The top federal income tax rate is 37%. Learn where it's headed next.
On your short-term rentals (like Airbnbs), sometimes you can reduce your taxes by legally stating that it's a "hotel".
Your rent income is taxed at less than your day job (W-2) income. Rent income is not burdened with social security and self-employment tax.
Learn exactly how tax depreciation lowers taxable income for real estate investors.
You'll legally never pay any capital gains tax with a 1031 Exchange. We review how.
Will the 1031 Exchange go away?
John tells us how to get $100K tax-free out of your property—without doing an exchange.
You're listening to the show that has created more financial freedom for busy people than nearly any show in the world.
Wealthy people's money either starts out or ends up in real estate. You need to become an investor, but you can't lose your time. Without being a landlord or flipper, you learn about strategic passive real estate investing to create generational wealth.
Become educated about real estate investing with GRE's 1-hour video course: Real Estate Pays 5 Ways.