72: How To Manage Your Property Manager with Kassandra Boltman
Most RE investors want their income to be passive – meaning you don't have to work for it. Then you need a Property Manager. Knowing how to "Manage The Manager" is key. Our guest, Kassandra Boltman, understands this as she's a longtime and current Professional Property Manager, Investor, and Educator. Want more wealth? Visit GetRichEducation.com and 1) Subscribe to our free newsletter, and 2) Receive Turnkey RE webinar opportunities. Listen to this week's show and learn:
01:29 Keith brings you this week's show from Miami, Florida.
01:36 Before you learn, you need to "unlearn" these myths.
02:37 401(k)s are awful.
03:30 Compound interest? Einstein was wrong about it.
12:24 One of Keith's biggest mistakes was self-managing for too long.
13:09 Property Managers (PMs) do so much more than collect rent.
13:42 Kassandra Boltman interview begins.
17:32 Most PM companies are "Mom and Pops." How is a PM franchise different?
19:16 MLS lockboxes.
21:42 Communication between a PM and investor strategic planning.
23:15 Capital improvements vs. repairs.
24:54 Routine property inspections.
26:48 How to get tenants to treat property with respect, and stay longer.
32:15 PM fee structures – how to avoid getting ripped off.
34:41 How to avoid getting ripped off from PM "overmaintenance."
35:33 Tips to increase occupancy.
39:05 How to add value to a property.
40:34 Pet policies and rental units.
43:40 PM reporting to you as the investor.
Resources Mentioned >
Resources: RPMLastFrontier.com – Kassandra & Erik Boltman's Property Management company. Contact: (907) 268-4776 or kassandra@rpmlastfrontier.com Kassandra's book "Pain Or Profit – Secrets Of Profitable Rental Property Investors" RidgeLendingGroup.com or 1-855-74-RIDGE. Call them today. Why? They specialize in income property loans & can finance up to 35 rental properties for you. NoradaRealEstate.com or call (800) 611-3060. Your Premier Source for Nationwide Turnkey Cash-Flow Investment Property. GetRichEducation.com – that's where to subscribe to our free newsletter, receive turnkey real estate webinar opportunities, and see all Events. Download the GRE Android App at Google Play to keep the GRE icon right on your phone's home screen! We would be so grateful if you wrote a review! Here's how to write one at: iTunes, Stitcher, and Android. To get a free GRE logo decal for your review, send: 1) A screenshot of your review. 2) Your mailing address to: Info@GetRichEducation.com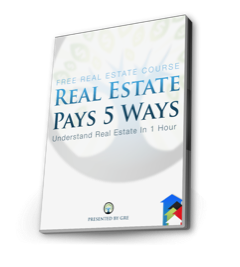 [et_bloom_inline optin_id=optin_18]