162: Understanding Leverage Ratio, Your Financial Freedom Number and Investing In Real Estate with Clayton Morris
Learn about leverage ratios, how leverage can grow your wealth using other people's money, and how to be protected from leverage risk. Keith provides the most important takeaways from the New Orleans Investment Conference. Next, Clayton Morris, former news anchor on the number one cable news show in the world, and host of the podcast Investing in Real Estate with Clayton Morris, talks to us about his wealth building realization. His website is MorrisInvest.com. Clayton explains what the Freedom Number is and how it relates to building wealth using buy-and-hold strategies. Keith and Clayton discuss one of the best things that can be done to make a real estate passive income stream more durable.
Want more wealth? 1) Grab my free newsletter at: GetRichEducation.com 2) For actionable turnkey real estate investing opportunities: GREturnkey.com 3) Read my new, best-selling book: GetRichEducation.com/Book Listen to this week's show and learn:
03:00 Understanding leverage ratios.
07:34 Hedging against leverage risk.
10:57 Takeaways from the New Orleans Investment Conference.
15:50 Interview with Clayton Morris begins.
18:42 Clayton's buy-and-hold realization.
21:15 You don't have to reinvent the wheel.
22:48 Don't fall in love with real estate; it's just a vehicle.
26:46 Why C class properties are great investments.
31:58 How to find your Freedom Number at MorrisInvest.com.
35:07 Clayton's strategy for building wealth.
39:28 How the Freedom Number relates to wealth building.
42:10 What makes a passive income stream durable?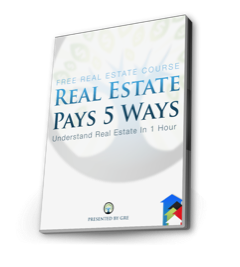 [et_bloom_inline optin_id=optin_18]