67: Atlanta Market Profile with Ken Corsini of Georgia Residential Partners
Released Jan 22, 2016
Ken Corsini of Georgia Residential Partners profiles Atlanta, Georgia – a large, investor-advantaged cash flowing real estate market. Want more wealth? Visit GetRichEducation.com and 1) Subscribe to our free newsletter, and 2) Receive Turnkey RE webinar opportunities. Listen to this week's show and learn:
01:21 A sharp stock market fall in the first month of this year has investors shaken up.
02:50 Some of Keith's favorite investing books.
03:17 Rich Dad Advisors.
05:00 Atlanta geography and history.
05:56 Ken Corsini interview begins.
07:00 Atlanta population and economy.
08:44 The location of Atlanta's investor-advantaged counties and neighborhoods.
15:26 Recent appreciation rate in the Atlanta metro.
17:27 Available inventory of turnkey property.
18:51 Rent-to-value (RV) ratio, property taxes in Atlanta.
21:42 Vacancy rate, duration of tenancy, Landlord-Tenant Law.
25:02 Tenant screening.
25:57 Government-subsidized housing (Section 8).
30:48 Cash flow vs. equity growth.
33:04 Georgia Residential Partners – level of rehabilitation, guarantees, investor relations.
38:10 Where is your money? The world already has it.
Resources Mentioned >
Resources: GaInvesting.com or call (770) 924-5250 for Georgia Residential Partners. Book – What Every Real Estate Investor Needs To Know About Cash Flow by Frank Gallinelli InternationalCoffeeFarms.com – Cash-Flowing Panama Coffee Farm parcels where you own the land. NoradaRealEstate.com or call (800) 611-3060. Your Premier Source for Nationwide Turnkey Cash-Flow Investment Property. GetRichEducation.com – that's where to subscribe to our free newsletter, receive turnkey real estate webinar opportunities, and see all Events. Download the GRE Android App at Google Play to keep the GRE icon right on your phone's home screen! We would be so grateful if you wrote a review! Here's how to write one at: iTunes, Stitcher, and Android. To get a free GRE logo decal for your review, send: 1) A screenshot of your review. 2) Your mailing address to: Info@GetRichEducation.com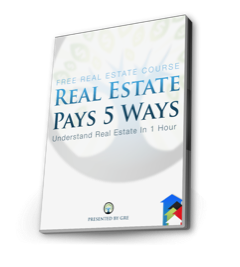 [et_bloom_inline optin_id=optin_18]