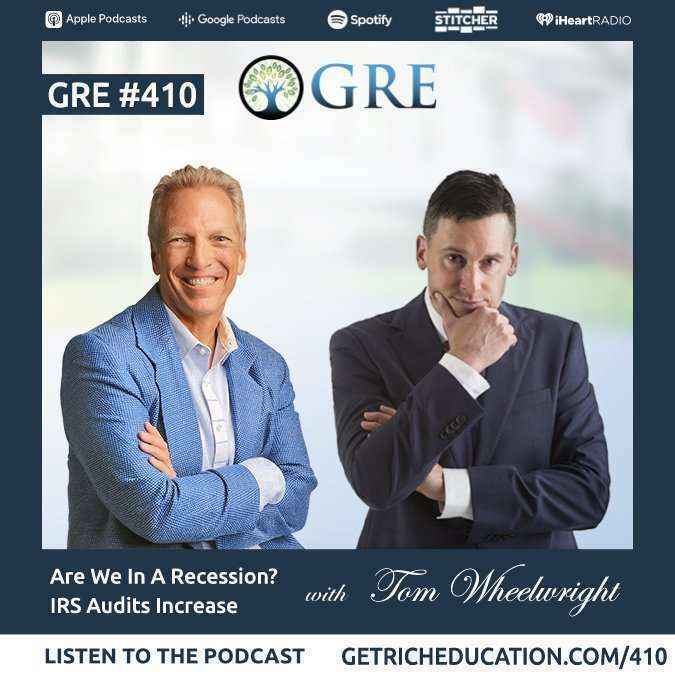 Is the economy healthy or unhealthy?
We've had two consecutive quarters of GDP contraction. High inflation and supply problems persist. On the other hand, we have a strong jobs market, low unemployment, and high rent increases.
Ultimately, the NBER decides whether or not we're in a recession.
Today's guest, Wealthability, tells us why he thinks we're in a recession. 
I share with you the exact rent increase numbers I've had on my rental single-family homes.
Historically, a recession occurs every five years, on average.
Whether we're there yet or not, I believe there's a likelihood of a recession soon.
Tom thinks whether or not a recession is declared is important; it affects consumer sentiment.
He breaks down the new "Inflation Reduction Act". It does not appear to help reduce inflation. 
Rather, it appears that it will: increase union wages, enact climate change policy, add taxes to pharmaceuticals, hurt small business, and increase IRS enforcement.
"People who have never seen an IRS audit will see IRS audits." -Tom Wheelwright
You're listening to the show that has created more financial freedom for busy people than nearly any show in the world.
Wealthy people's money either starts out or ends up in real estate. You need to become an investor, but you can't lose your time. Without being a landlord or flipper, you learn about strategic passive real estate investing to create generational wealth.
Become educated about real estate investing with GRE's 1-hour video course: Real Estate Pays 5 Ways.