86: Ken McElroy | Recent Deal Flow, How Banks Work, Demographics, and KenFlix
Ken McElroy is our guest today. He's the Rich Dad Advisor for real estate, controls more than 10,000 residential units, and is one of the best-known and most successful real estate investors in the United States. He tells you where he finds his deals today. Learn about how you can profit by acting just like the bank does! Want more wealth? Visit GetRichEducation.com and 1) Subscribe to our free newsletter, and 2) Receive Turnkey RE webinar opportunities. Listen to this week's show and learn:
02:35 Keith brings you today's show from Alyeska Resort in Girdwood, Alaska today.
05:50 When real estate prices rise, cap rates fall.
7:58 Can't beat the bank? Then BE the bank. Here's how.
14:16 Why are (uninformed) people still saving money?
18:50 Here's where Ken McElroy is finding his deals today. Primary, secondary, tertiary markets.
24:15 When oil prices fall, how soon does it hurt a real estate market?
28:17 Why Ken avoids buying in the U.S. Northeast, Southeast, and upper Midwest.
34:02 Demographics.
36:42 Self-storage units, mobile home parks, luxury real estate, resorts, office, retail, efficiency apartments.
40:40 So many news articles pertain to real estate somehow.
41:36 KENFlix – Ken's instructional video series.
45:10 Say you've been given $10 million. Here's how to deal with it.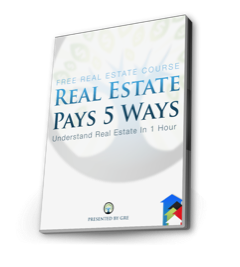 [et_bloom_inline optin_id=optin_18]