198: Your Cash Flow, HELOCs | Real Estate Technology with Daren Blomquist
The five ways real estate pays you, your monthly cash flow and using HELOCs are three listener questions that I answer today. Home inventory is so low that machine learning and artificial intelligence are being used to predict when someone is likely to sell. ATTOM Data's Daren Blomquist tells us where today's housing values are compared to pre-recession peaks.
Want more wealth? 1) Grab my free newsletter at: GetRichEducation.com 2) For actionable turnkey real estate investing opportunities: GREturnkey.com 3) Read my new, best-selling book: GetRichEducation.com/Book Listen to this week's show and learn:
00:57 How would $1,500 monthly cash flow help me?
04:00 The "5 Ways" real estate pays you.
06:40 HELOCs.
26:16 Daren Blomquist interview begins.
29:00 Machine learning, artificial intelligence in real estate.
35:00 Higher mortgage interest rates = higher home prices.
38:18 National median housing prices vs. "pre-crash" highs.
40:30 Housing values in "stable" markets.
43:38 Get Rich Education TV.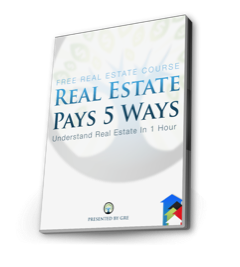 [et_bloom_inline optin_id=optin_18]