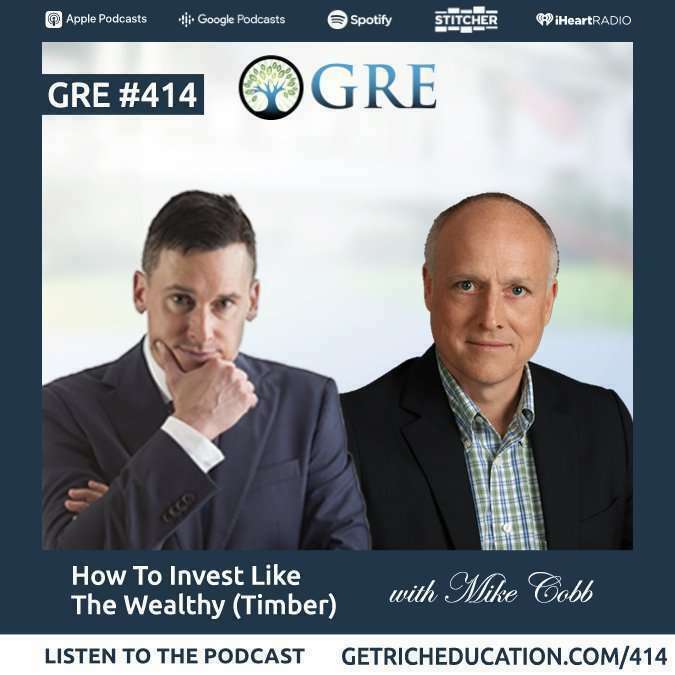 Join me live on our St. Louis properties webinar this Wednesday at: GREwebinars.com
The Fed is out to crush lingering inflation. Coming rate hikes will likely lead us into a recession, if we're not there already.
Home price gains have stalled. This is worse for sellers and better for buyers. 
Landlords are winning in today's market; renters are losing. 
CoreLogic's Single-Family Rent Index shows a 13.4% YOY national rent gain. Single-family rents are up $500+ over the past six years. 
For a long time, investing in hardwood trees was primarily for big money hedge funds and family offices. 
You can own the title to quarter-acre parcels with teak trees that grow on top of them for just $6,880.
Timber prices are often counter-cyclical to markets. They keep growing through recessions, market collapses, and fluctuating interest rates.
Teak hardwood has natural oils that make it fire and rot resistant. In Panama, they thrive where there is about six months of rain and then six months of dryness.
The operator that I interview today has been involved with teak plantations since 1999. I first met him in-person six years ago.
Learn more. Get the investor report at: www.GREmarketplace.com/Teak
It costs $6,880 to own one new teak parcel. Optionally, you can own 16-year-old teak parcels for ~$20K.
$6,880 is projected to grow into $94,000 over twenty-five years.
Teak appreciates at 5.5% per year, 11% IRR.
This is a remarkable way to own timber real estate and invest in another nation with a low cost of entry.
They offer in-person teak tours in Panama. You can see your own trees.
Resources mentioned:
Get started with teak:
Show Notes:
New—Join GRE Webinars:
Get mortgage loans for investment property:
RidgeLendingGroup.com or call 855-74-RIDGE 
or e-mail: info@RidgeLendingGroup.com
JWB's available Florida income property:
www.jwbrealestate.com/gre or (904) 677-6777
To learn more about eQRPs: text "GRE" to 307-213-3475 or:
Available Central Florida new-build income properties:
Analyze your RE portfolio at (use code "GRE" for 10% off):
Best Financial Education:
Get our free, wealth-building "Don't Quit Your Daydream Letter":
www.GetRichEducation.com/Letter
Our YouTube Channel:
www.youtube.com/c/GetRichEducation
Top Properties & Providers:
Follow us on Instagram:
Keith's personal Instagram:
You're listening to the show that has created more financial freedom for busy people than nearly any show in the world.
Wealthy people's money either starts out or ends up in real estate. You need to become an investor, but you can't lose your time. Without being a landlord or flipper, you learn about strategic passive real estate investing to create generational wealth.
Become educated about real estate investing with GRE's 1-hour video course: Real Estate Pays 5 Ways.