229: How To Obtain A Loan For Income Property with Caeli Ridge
Holy shift! Mortgage rates have hit their lowest level in a year.
5.5% interest rate and a 20% down payment for an income property are today's terms.
Interest rates recently hit their lowest mark in a year.
740 credit score gives you the best rates.
Beyond your first 10 properties (single) and 20 properties (married), there is NO LIMIT on the number of properties you can buy (SFHs to four-plexes).
Though after 10 single / 20 married, your interest rate will be higher, though not by much. Learn from Ridge Lending Group CEO & President Caeli Ridge about what you need to qualify for an income property loan today.
We discuss your DTI: debt-to-income ratio. I give an example of how to determine yours.
Want a cash-out refinance of your income property? 75% LTV for SFHs, 70% LTV for 2-4 unit properties.
Learn about why today's smart money often buys 1-4 unit properties rather than larger apartment buildings …
… it's the safety & stability of 30-year fixed loans.
Remember, last month on the show, Jim Rogers told us interest rates will go much higher over the long-term.
Want more wealth? 1) Grab my free newsletter at: GetRichEducation.com 2) For actionable turnkey real estate investing opportunities: GREturnkey.com 3) Read my new, best-selling book: GetRichEducation.com/Book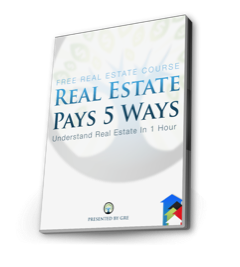 [et_bloom_inline optin_id=optin_18]