135: From $50 Million To Zero: Falling From The Top Of The Real Estate Mountain
From $50 million to zero. That's what happened to the net worth of today's guest, Rod Khleif, in the mortgage meltdown of 2008. His mistake was that he focused on real estate appreciation rather than cash flow, and he lost control. He's owned 2,000 single-family homes and multifamily units. Rod is a motivating guy. He talks to us about Single Family vs. Multifamily Property, self-management of property, and the psychology of success and fulfillment. Keith brings you today's show from upstate Pennsylvania. Want more wealth? Visit: 1) www.GetRichEducation.com to grab our free newsletter. 2) www.GREturnkey.com for actionable turnkey real estate investing opportunities. Listen to this week's show and learn:
02:40 Single Family vs. Multifamily.
09:09 Professional management vs. self-management of property.
11:31 Self-visualization and motivation.
15:51 Goal-setting. The psychology of taking action. Visualization.
20:52 Gratitude.
22:46 How to find achievement and fulfillment.
29:49 Trade-offs: Single Family vs. Multifamily.
32:18 Should you ever self-manage property?
34:53 Giving yourself a pay raise at work and increasing your rent income on your properties.
Resources Mentioned >
Resources Mentioned: RodKhleif.com | Text "ROD" to 41411 NoradaRealEstate.com | TheRealAssetInvestor.com/GRE | HighlandsMortgage.com | MidSouthHomeBuyers.com | GetRichEducation.com | GREturnkey.com | SpotCrime.com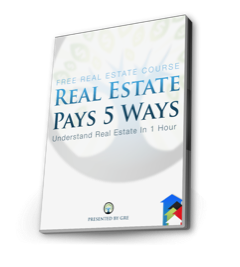 [et_bloom_inline optin_id=optin_18]