80: Make Wheelbarrow Profits in Real Estate Investing
You lack the time to invest in real estate? Consider Gino Barbaro. With his business partner Jake Stenziano, Gino is a husband, father of six, longtime former restaurant owner, and invests in $32M of property. They're the two authors of "Wheelbarrow Profits: How To Create Passive Income, Build Wealth, and Take Control Of Your Destiny Through Multifamily Real Estate Investing." It shows you dramatic, actionable ways that Jake and Gino have increased property cash flow. Want more wealth? Visit GetRichEducation.com and 1) Subscribe to our free newsletter, and 2) Receive Turnkey RE webinar opportunities. Listen to this week's show and learn:
01:20 Robert Kiyosaki will appear here with Keith next month.
03:57 GRE has a new Recommended Reading List: GetRichEducation.com/Read
04:48 What Keith dislikes about one popular RE investing book.
07:40 Millionaires are not wealthy. You heard that right.
08:46 Guest interview begins.
15:30 Business partnerships – what makes them work?
19:50 Wheelbarrow analogy – Two legs: buying & financing. One wheel: managing.
26:02 How to identify a building for "wheelbarrow profits."
30:15 Here's how to find a "motivated seller." That's where the deals are.
31:19 Increasing property NOI and cash flow with "repositioning" within two years.
36:10 Negotiation tips and strategy. Gino shares the emotional roller coaster of dealmaking.
42:48 What you must do when you take over a building that you just purchased.
46:28 How to fill a vacant unit quickly.
Resources Mentioned >
Resources Mentioned: JakeandGino.com – Website of today's guests. Wheelbarrow Profits – Amazon book page. RentOMeter.com – Find local market rents. NoradaRealEstate.com or call (800) 611-3060. Your Premier Source for Nationwide Turnkey Cash-Flow Investment Property. CorporateDirect.com – Garrett Sutton's company builds your business structure and protects your assets. Mention "Get Rich Education" for a free bonus. GetRichEducation.com – that's where to subscribe to our free newsletter, receive turnkey real estate webinar opportunities, and see all Events. Download the GRE Android App at Google Play to keep the GRE icon right on your phone's home screen! Want a free GRE logo decal? We would be so grateful if you wrote a review! Here's how to write one at: iTunes, Stitcher, and Android. Send: 1) A screenshot of your review. 2) Your mailing address to: Info@GetRichEducation.com We'll send you a GRE logo decal.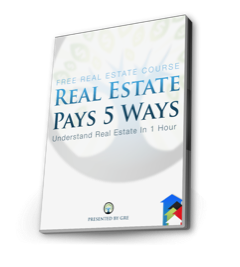 [et_bloom_inline optin_id=optin_18]