105: Texas Turnkey Real Estate Investing with Carl Dean
Texas is a job creation juggernaut. Companies are being lured to Texas at a staggering rate by a business-friendly environment, low labor costs, and tax incentives. Texas is where you have some of the fastest-growing, most economically stable markets in the nation. Your durable rent income comes from tenant jobs. Learn about how to get into this market with an award-winning turnkey real estate investment provider at GetRichEducation.com/Texas. Want more wealth? Visit GetRichEducation.com and 1) Subscribe to our free newsletter, and 2) Find turnkey real estate investing opportunities. Listen to this week's show and learn:
03:29 Turnkey real estate investing defined.
04:44 Win-wins. 05:16 Why turnkey RE is not too good to be true.
09:30 A "Tenant Inspection Report."
11:34 Carl Dean interview begins.
13:39 Carl moved to Texas because that's where the jobs and better properties are.
15:05 Is the Texas RE market overheating?
18:02 Medical, financial sectors. More than just oil.
20:19 Migration into Texas.
21:53 Property taxes.
24:03 Price sweet spot of $140K-$250K. Rent-to-value ratios.
25:15 Lease duration and 5% rent increases each year.
29:40 Plano and Frisco often have price points that exceed the cash flow "sweet spot." Fort Worth and south Dallas areas are generally better.
32:18 3 Bed / 2 Bath single-family homes are the minimum size criterion.
35:07 Exit strategy.
37:58 A "cheap" property isn't enough for an investor.
38:50 Placing the right tenant. Minimum $1,200 rent amount.
41:04 How does Carl find his inventory?
45:17 Cash flow in Texas vs. other markets.
Resources Mentioned >
Resources Mentioned: GetRichEducation.com/Texas Trulia.com CorporateDirect.com NoradaRealEstate.com RidgeLendingGroup.com GetRichEducation.com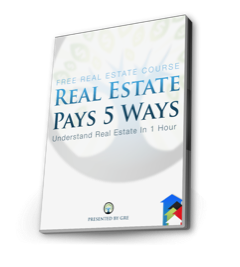 [et_bloom_inline optin_id=optin_18]