104: T. Harv Eker | Secrets Of The Millionaire Mind
T.Harv Eker is our guest today. His mega-popular seminars and book, "Secrets Of The Millionaire Mind: Mastering The Inner Game Of Wealth" have transformed countless lives. Harv tells you: "Think Rich To Get Rich." Want more wealth? Visit GetRichEducation.com and 1) Subscribe to our free newsletter, and 2) Find turnkey real estate investing opportunities. Listen to this week's show and learn:
03:58 What do you really want in your life?
09:04 Thoughts > Feelings > Actions > Results
11:28 Your mind is set to a "Wealth Thermostat."
14:37 How to change your Wealth Thermostat: 1) Awareness. 2) Understanding. 3) Reconditioning.
19:24 Your thought influences are: verbal conditioning, modeling, specific incidents.
20:35 Are rich people evil?
26:08 Is it ethical to make passive income?
32:15 How rich people specifically think differently than most people.
34:50 The Bible and wealth.
39:14 Dealing with your disapproving family members.
44:28 Seminars.
45:10 How to win the money game.
50:31 The importance of passive income is freedom.
55:20 "SpeedWealth" has 8 principles.
Resources Mentioned >
Resources Mentioned: Get SpeedWealth free at HarvEkerOnline.com/GRE | Secrets Of The Millionaire Mind – book | CorporateDirect.com | NoradaRealEstate.com | RidgeLendingGroup.com | GetRichEducation.com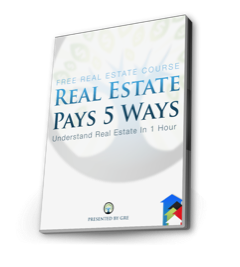 [et_bloom_inline optin_id=optin_18]