41: Russell Gray | Secrets Of Real Estate Syndication
Released Jul 24, 2015
Have you run out of money to buy investment real estate? Russell Gray of "The Real Estate Guys" describes how you can pool other people's money for a down payment on investment property. You profit when you provide value to your investors. It's called real estate syndication. Listen to this week's show and learn:
05:12 Real Estate Syndication defined.
09:18 Why syndicate?
12:00 Do you need to be "qualified" to be a syndicator? No.
15:40 Low pressure tactics to attract investors to your deal.
18:32 Remarkably, you'll often discover that it's easier to find investors' money for your deal than finding the real estate to match it.
25:03 How you make money as a real estate syndicator.
30:47 How syndicators spend their time, and pitfalls you must avoid.
37:47 Donald Trump's story. How much money you can really make as a syndicator?
42:20 Next month's powerful Secrets Of Successful Syndication Event, August 21-22 in Dallas, TX.
Resources mentioned: Register for the Secrets Of Successful Syndication Event by July 31st at an early-bird discount either: Through our Events Page Or send an e-mail to Syndication@GetRichEducation.com Visit our website at GetRichEducation.com to subscribe to our newsletter or see all Events. Download the GRE Android App at Google Play and keep the GRE icon right on your phone's home screen! We would be grateful if you wrote a review! Here's how to write one at: iTunes, Stitcher, and Android.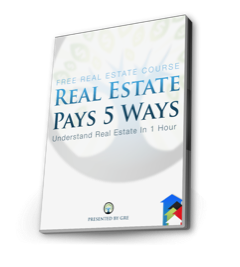 [et_bloom_inline optin_id=optin_18]