110: Being Wealthy Is A Choice
Wealth and fulfillment are matters of your personal choice. "Being Wealthy Is A Choice" is something that I didn't believe when I first read it in a Robert Kiyosaki book 15 years ago. Now, I know that it's true. Learn how to choose wealth. Be bold. Live where you want to live. Want more wealth? Visit GetRichEducation.com and 1) Subscribe to our free newsletter, and 2) Find turnkey real estate investing opportunities. Listen to this week's show and learn:
02:12 You need to believe that being wealthy is a choice.
03:26 You're unfulfilled because you spend too much time at your job.
06:20 Live where you want to live.
09:09 Be bold.
13:14 Disable notifications.
13:53 Associate with people whose future is bigger than their past.
15:17 Fear and doubt destroy more dreams than failure ever does.
16:24 Die with memories, not dreams.
22:52 You're paid five ways at the same time with RE investing.
30:05 Risk.
Resources Mentioned >
Resources Mentioned: Article: The 5 Ways You're Paid In RE Investing | CorporateDirect.com | NoradaRealEstate.com | RidgeLendingGroup.com | GetRichEducation.com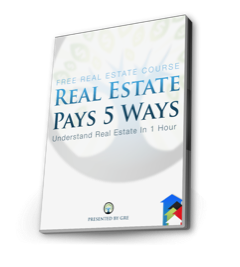 [et_bloom_inline optin_id=optin_18]