111: Apartment Building Investing All-Done-For-You with Dave Zook
Looking for passive income but can't find an attractive real estate deal in today's climate? Invest with a trusted, savvy investor that's an expert in identifying profitable apartment building deals for others. Dave Zook, Founder Of The Real Asset Investor, has a remarkable track record of providing reliable returns to investors. Want more wealth? Visit GetRichEducation.com and 1) Subscribe to our free newsletter, and 2) Find turnkey real estate investing opportunities. Listen to this week's show and learn:
05:05 Entering real estate for tax mitigation reasons.
07:40 Rich Dad influence.
09:15 Many wealthy people are willing to invest in 1% yield CDs!
11:26 Planting the seeds of real estate syndication. How to stay in the "deal flow."
12:57 The people are more important than the product. Which people are "real" and which are not?
15:45 Multifamily property in Memphis.
20:03 Forced appreciation.
22:31 Dave is successful because he considers his investors' need, not his need.
24:08 Value-add property improvements include a high-tech video surveillance system.
26:26 Dave's investors benefit in ways that direct investors don't.
28:38 Dave puts his own "skin-in-the-game" alongside his investors. He has a vested interest in property performance.
30:05 Investors paid quarterly: 8-11% Cash-On-Cash Return. High teens to 25%+ Internal Rate Of Return.
31:44 Taxes. Accelerated depreciation (from Cost Segregation) gets passed along to each investor.
33:41 Annual investor barbecue.
35:03 Win a free real estate field trip to Memphis or Belize at www.TheRealAssetInvestor.com/GRE
36:14 Advantages to investing in a trusted expert's syndication.
Resources Mentioned >
Resources Mentioned: TheRealAssetInvestor.com/GRE | CorporateDirect.com | RidgeLendingGroup.com | GetRichEducation.com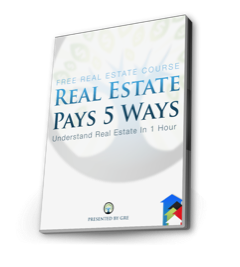 [et_bloom_inline optin_id=optin_18]