Stop saving money for the long-term; it is not serving you. 401(k)s are awful. To ultimately fulfill yourself, here's why you need to jump. Steve Harvey "Jump" clip played. Want more wealth? Visit GetRichEducation.com and 1) Subscribe to our free newsletter, and 2) Receive Turnkey RE webinar opportunities. Listen to this week's show and learn:
00:57 Stop saving money for the long-term.
01:21 When he was 12, Keith opened his first bank saving account.
04:18 There are so many things wrong with the 401(k).
06:25 Good news about your ROTI.
07:55 The most important investor question to ask yourself.
13:30 Steve Harvey "Jump" clip.
20:45 Passive real estate income as your parachute.
21:14 Keith's jump. He had fear about starting the GRE podcast.
Resources Mentioned >
Resources: NoradaRealEstate.com or call (800) 611-3060. Your Premier Source for Nationwide Turnkey Cash-Flow Investment Property. RidgeLendingGroup.com or 1-855-74-RIDGE. Call them today. Why? They specialize in income property loans & can finance up to 35 rental properties for you. GetRichEducation.com – that's where to subscribe to our free newsletter, receive turnkey real estate webinar opportunities, and see all Events. Download the GRE Android App at Google Play to keep the GRE icon right on your phone's home screen! Want a free GRE logo decal? We would be so grateful if you wrote a review! Here's how to write one at: iTunes, Stitcher, and Android. Send: 1) A screenshot of your review. 2) Your mailing address to: Info@GetRichEducation.com We'll send you a GRE logo decal.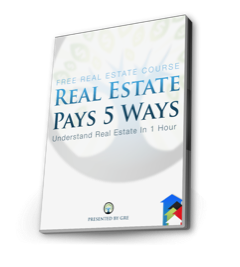 [et_bloom_inline optin_id=optin_18]