70: Real Estate Due Diligence Deep Dive with Frank Gallinelli
Released Feb 12, 2016
Our guest is Frank Gallinelli. He teaches real estate investment analysis to graduate students at Columbia University. Frank wrote the popular book "What Every Real Estate Investor Needs To Know About Cash Flow." His new video-based course is learn.realdata.com. Want more wealth? Visit GetRichEducation.com and 1) Subscribe to our free newsletter, and 2) Receive Turnkey RE webinar opportunities. Listen to this week's show and learn:
01:46 Novice investors have awful reasons for why they own rental property.
03:48 Assume that a seller pro forma is a lie.
04:17 Frank Gallinelli interview.
05:28 In RE investing, pretty buildings hardly matter.
10:52 How you evaluate a RE investment's worthiness.
13:20 Your property is only the fourth in importance to you.
14:12 Your income stream.
17:20 Emotions have no place in income property investing.
18:09 Lease structures influence on property values.
20:18 Common mistakes made by novice investors.
24:22 Snow removal, bookkeeping, HVAC maintenance.
28:28 Time value of money.
30:52 How much to offer for an income property.
33:25 Due diligence outside the raw numbers.
36:05 Projecting future property value.
39:45 Why are cap rates different across the U.S.?
43:05 Software to help investors make projections.
Resources Mentioned >
Resources: RealData.com – Real Estate Investment Software by Frank Gallinelli Learn.RealData.com – Video-based course by Frank Gallinelli What Every RE Investor Needs To Know About Cash Flow – Frank's popular book InternationalCoffeeFarms.com – Cash-Flowing Panama Coffee Farm parcels where you own the land. NoradaRealEstate.com or call (800) 611-3060. Your Premier Source for Nationwide Turnkey Cash-Flow Investment Property. GetRichEducation.com – that's where to subscribe to our free newsletter, receive turnkey real estate webinar opportunities, and see all Events. Download the GRE Android App at Google Play to keep the GRE icon right on your phone's home screen! We would be so grateful if you wrote a review! Here's how to write one at: iTunes, Stitcher, and Android. To get a free GRE logo decal for your review, send: 1) A screenshot of your review. 2) Your mailing address to: Info@GetRichEducation.com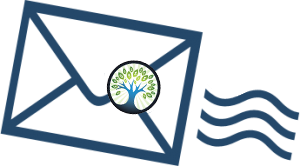 [et_bloom_inline optin_id=optin_1]