A homeowner's average equity position is now $294K. That's what the median home value was not long ago – now it's one's equity.
I give a quick recap of major economic and real estate events this past year.
Last year, there was an average $56,700 of equity growth per property.
Our new website, GREmarketplace.com is rolling out. Register and get access to all of our: turnkey providers, pro formas, and sample properties. See videos of us interviewing property managers too.
Jeff Deist, President of the Mises Institute joins me.
The Mises Institute champions liberty and free market principles. Learn more about them at www.Mises.org
Jeff & I discuss: real estate and rental markets, inflation, work from home, cash, low interest rates, debt.
I ask Jeff how long he thinks we'll see real price inflation through the 2020s decade, and prospects for a double dip recession.
Get our free wealth-building "Don't Quit Your Daydream" Letter. I write it myself: www.GetRichEducation.com/Letter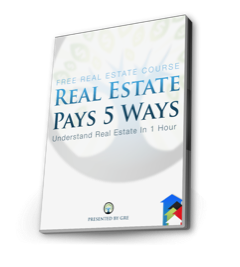 [et_bloom_inline optin_id=optin_18]