99: Investor Mortgage Loan FAQs with Ridge Lending Group's Caeli Ridge
Income property investors' most commonly asked mortgage questions are answered by Ridge Lending Group President and CEO Caeli Ridge. There's a lot of good news – the lending environment is loosening. www.RidgeLendingGroup.com. Want more wealth? Visit www.GetRichEducation.com and 1) Subscribe to our free newsletter, and 2) Receive Turnkey RE webinar opportunities. Listen to this week's show and learn:
02:39 This episode is about conventional financing of income property.
02:58 Next week's milestone Episode 100 will be special.
04:57 Caeli Ridge interview begins.
07:54 Seasoning of funds. Gift funds.
10:27 Reserve requirements. 60% of your retirement funds qualify for reserves.
13:37 LLCs. Married couples.
15:10 How wife & husband can get 20 conventional loans.
17:17 Cash-out refinances: two types – standard and delayed.
26:05 DTI – Debt-To-Income Ratio. 50% maximum.
28:00 How your DTI changes when you add a rental property.
31:23 Credit score.
33:39 How the mortgage lending industry is loosening, not tightening.
34:25 It's now up to 80% LTV for your first ten financed single-family income properties.
Resources Mentioned >
Resources Mentioned: CorporateDirect.com NoradaRealEstate.com RidgeLendingGroup.com GetRichEducation.com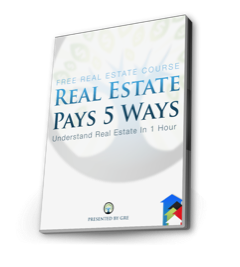 [et_bloom_inline optin_id=optin_18]