114: U.S. Geography and Real Estate Investing with Peter Zeihan
Your mental map is stimulated today as we discuss what geographies will be prosperous for real estate investors. Geopolitical Strategist Peter Zeihan of Zeihan.com takes us on a virtual cross-country journey economically, geographically, and demographically. Want more wealth? Visit GetRichEducation.com and 1) Subscribe to our free newsletter, and 2) Find turnkey real estate investing opportunities. Listen to this week's show and learn:
03:46 The Mississippi River System promotes continental commerce. Luckily, it's superimposed atop the U.S. agricultural belt.
06:47 Demographic luck.
13:54 Capital flight to "Gateway Cities": Toronto, Montreal, Vancouver, Santa Monica, San Francisco, Seattle, New York City, and Miami.
17:38 "Reinvented Cities": Oklahoma City, Austin, Salt Lake City, Charleston (SC).
20:05 Migration to low-cost-of-living cities.
25:27 New England.
26:58 New York.
28:42 Pennsylvania.
31:44 New Jersey through DC to the Carolinas.
34:22 Georgia.
36:21 Florida.
38:12 Alabama.
40:53 Tennessee.
43:12 Great Lakes Region.
44:11 Missouri.
45:16 Arkansas & Louisiana.
46:58 Texas.
50:01 Upper Great Plains.
51:07 Denver and Salt Lake City.
53:16 Arizona and Nevada.
56:53 California.
59:33 Washington and Oregon.
62:47 Alaska and Hawaii.
Resources Mentioned >
Resources Mentioned: Zeihan.com | TheRealAssetInvestor.com/GRE | CorporateDirect.com | RidgeLendingGroup.com | GetRichEducation.com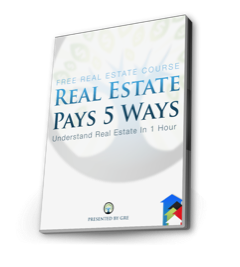 [et_bloom_inline optin_id=optin_18]