82: How To Buy An Income Property: Step-By-Step
Your offer is accepted, your Earnest Money goes into to escrow, then your property has an Inspection, Appraisal, and more – all the way to closing. We discuss those steps, tell you what your action items are, and discuss how long the income property-buying process takes. Want more wealth? Visit GetRichEducation.com and 1) Subscribe to our free newsletter, and 2) Receive Turnkey RE webinar opportunities. Listen to this week's show and learn:
02:00 Robert Kiyosaki will be our guest in two weeks.
04:11 Why we're embarking on the best decade ever for income property investing.
05:41 Why would anyone sell you a cash-flowing property? Many reasons given.
11:59 How to identify a winning income property: RV Ratio, eliminate your emotion, turnkey buying.
17:48 Investors get excited by the next deal. Remember to protect what you have.
19:20 What your Mortgage Loan Officer needs from you. Pre-approval letter.
20:22 Can you negotiate the property price with turnkey providers? Yes.
21:15 Submitting your Earnest Money.
23:03 Get a professional Property Inspection. What to expect.
27:17 Your Property Management Agreement.
28:21 Property Insurance.
29:18 Get a relationship with your Property Manager.
31:42 Your Property Appraisal. 33:23 Mobile Notary.
35:42 Real estate's lack of liquidity contributes to its price stability.
36:14 You need to act. You won't make money from the property that you don't own.
Resources Mentioned >
Resources Mentioned: CorporateDirect.com – Garrett Sutton's company builds your business structure and protects your assets. Mention "Get Rich Education" for a free bonus. NoradaRealEstate.com or call (800) 611-3060. Your Premier Source for Nationwide Turnkey Cash-Flow Investment Property. MidSouthHomeBuyers.com – Top-Notch turnkey rental property in Memphis, Tennessee. GetRichEducation.com – that's where to subscribe to our free newsletter, receive turnkey real estate webinar opportunities, and see all Events. Download the GRE Android App at Google Play to keep the GRE icon right on your phone's home screen! Want a free GRE logo decal? We'll send you one if you write a podcast review! Here's how to write one at: iTunes, Stitcher, and Android. Send: 1) A screenshot of your review. 2) Your mailing address to: Info@GetRichEducation.com for your decal.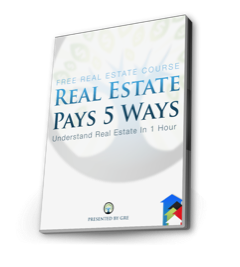 [et_bloom_inline optin_id=optin_18]