157: Cash Flow From Agricultural Real Estate with David Sewell
With steadier cash flows than residential real estate, 100% occupancy, zero chance of tenant damage to your property, appreciation potential, and a low cost of entry, anyone can own part of their own cacao (chocolate) farm in Latin America. Investors like you can own individually deeded ½ acre parcels of cacao trees, turnkey managed, and expect to yield cash flow on an annual basis from the harvest and sale of cacao, chocolate and its related products. David Sewell, Founder of the Belize Cacao Consortium (BCC), talks with me about the field trip that I recently took in Belize. I learned about investing in cacao "from seed to chocolate bar". Supply vs. Demand: The world has less & less arable land, and more and more mouths to feed. High-end specialty cacao (a.k.a. "Fine flavored cacao") has a demand that far exceeds supply. Belize has long been known as a cacao-producing region. The BCC brings needed professional agronomy and soil science to add value to cacao farm operations. We discuss the upsides and risks of owning your own producing cacao parcels.
Want more wealth? 1) Grab my free newsletter at: GetRichEducation.com 2) For actionable turnkey real estate investing opportunities: GREturnkey.com 3) Read my new, best-selling book: GetRichEducation.com/Book Listen to this week's show and learn:
02:50 Renowned investor Jim Rogers says that agriculture is going to be the big thing over the next 20 years.
08:03 Why Belize? Why cacao?
11:29 Bringing professional agronomy and soil science to add value to cacao operations.
12:50 Treating the Mayan workers well.
16:20 Planting raw land parcels with cacao trees.
19:55 Three pillars of sustainability: economic, social, environmental.
23:27 Risks.
31:40 Predictability of income.
34:05 Projected yield of 11-13% annually. First cash flow expected in 15-18 months, annual thereafter.
36:35 Exit strategy. Legacy.
39:02 Visitor field trips to the agricultural fields.
41:11 Available inventory.
42:50 Professionalism.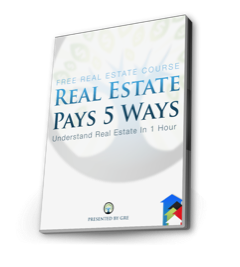 [et_bloom_inline optin_id=optin_18]