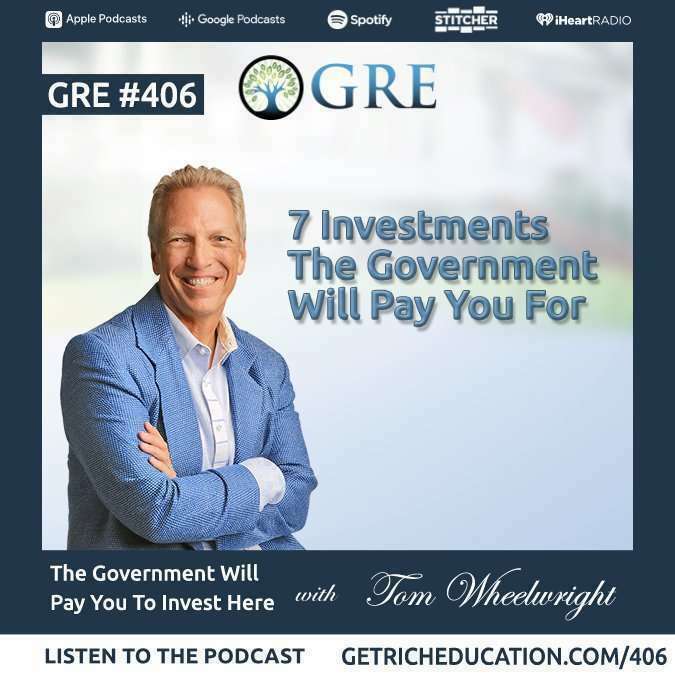 Since 1991, national home prices have appreciated 275%. I break it down state-by-state for you. Slowest? Connecticut with 137%. Fastest? Utah with 599%.
Two misleading RE statistics are: real estate sales volume, home price cuts.
I tell you where I'm spending my summer.
Next, Tom Wheelwright joins us. He authored the new book, "The Win-Win Wealth Strategy".
He tells us about the 7 investments that the government will pay you to make.
You don't pay up to 12.3% Social Security Tax on rental income like you do with your day job.
Tax depreciation is explained.
Bonus depreciation is being gradually phased out after this year. 
You're listening to the show that has created more financial freedom for busy people than nearly any show in the world.
Wealthy people's money either starts out or ends up in real estate. You need to become an investor, but you can't lose your time. Without being a landlord or flipper, you learn about strategic passive real estate investing to create generational wealth.
Become educated about real estate investing with GRE's 1-hour video course: Real Estate Pays 5 Ways.