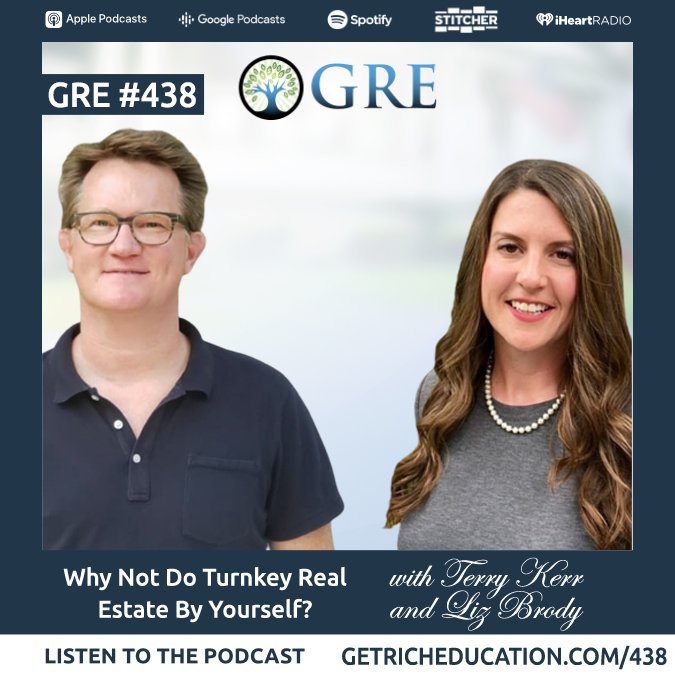 Why can't you do it all yourself? That is, identify, acquire, manage a rehab, place a qualified tenant, and manage a rental property long-term.
We talk with the Founder and Investment Coordinator of who may be the oldest turnkey provider in America today, Mid South Home Buyers.
They make ugly houses pretty.
They only acquire houses that the Founder would be proud to own himself.
Mid South Home Buyers' Terry Kerr and Liz Brody have repeat GRE buyers for their 2nd, 5th, and 9th investment houses in Memphis and Little Rock.
They're passionate about how they're not snatching away homes from prospective first-time home buyers.
They transform and improve neighborhoods.
4 years is the average tenant duration here.
MSHB's rehabs are extensive: new roof, new HVAC, updated electrical and plumbing, all-new flooring and new cabinetry.
With national supply chain issues and inflation, they've doubled their inventory of supplies.
Memphis International Airport is an astounding distribution hub for the types of jobs that make great long-term tenants. It's often the highest volume cargo airport in the world. 
They also offer new-build properties in Little Rock.  
What about prices and rents?
Memphis Rehab SFRs: Rent $780-$1,400 | Price $95K-$160K
Memphis Rehab Duplexes: Price $180K-$220K
Little Rock Rehab SFRs: Rent $850-$1,500 | Price $110K-$170K
Little Rock New SFRs: Rent $1,300-$1,400 | Price $190K
80% of their buyers finance. 20% pay all-cash.
They're so proud of what they do that they offer monthly bus tours.
Learn more. Get started at: GREmarketplace.com/Memphis
Our GRE Instagram Poll results show that 65% of you have your tenants pay you through the legacy banking system. I reveal all the results on today's show.
Resources mentioned:
Show Notes:
Memphis & Little Rock property that 
cash flows from Day One:
Get mortgage loans for investment property:
RidgeLendingGroup.com or call 855-74-RIDGE 
or e-mail: info@RidgeLendingGroup.com
Find cash-flowing Jacksonville property at:
Will you leave a review for the show? I'd be grateful if you search "how to leave an Apple Podcasts review" 
and help me this way.
Top Properties & Providers:
Best Financial Education:
Get our wealth-building newsletter free—text 'GRE' to 66866
Our YouTube Channel:
www.youtube.com/c/GetRichEducation
Follow us on Instagram:
Keith's personal Instagram:
You're listening to the show that has created more financial freedom for busy people than nearly any show in the world.
Wealthy people's money either starts out or ends up in real estate. You need to become an investor, but you can't lose your time. Without being a landlord or flipper, you learn about strategic passive real estate investing to create generational wealth.
Become educated about real estate investing with GRE's 1-hour video course: Real Estate Pays 5 Ways.